At Little Room of Occasions we have a gorgeous bridal wear range which consists of robes, cami sets & pj sets, all available in a range of colours and sizes so there is something to suit everyone. Not only does our bridal wear make the perfect attire to get ready in on the morning of the wedding, they also make lovely gifts which can be worn again & again. Below you will find full information on all our bridal wear range as well as some FAQ's.
Our satin lace edge robes are available in two adult sizes. Please find the following size guide below. If you have any further questions please don't hesitate to contact us using the website contact form.
All robes come with inner ties and an outer belt meaning it can be adjusted to suit each individual.
Adults Regular Size UK8-16 Bust 124cm Shoulder 50cm Length 92cm
Adults Plus Size UK18-22 Bust 140cm Shoulder 50cm Length 100cm
Childrens 2-5 years Bust 70cm Shoulder 29cm Length 62cm
Childrens 6-9 years Bust 80cm Shoulder 33cm Length 73cm
Childrens 10-14 years Bust 70cm Shoulder 39cm Length 85cm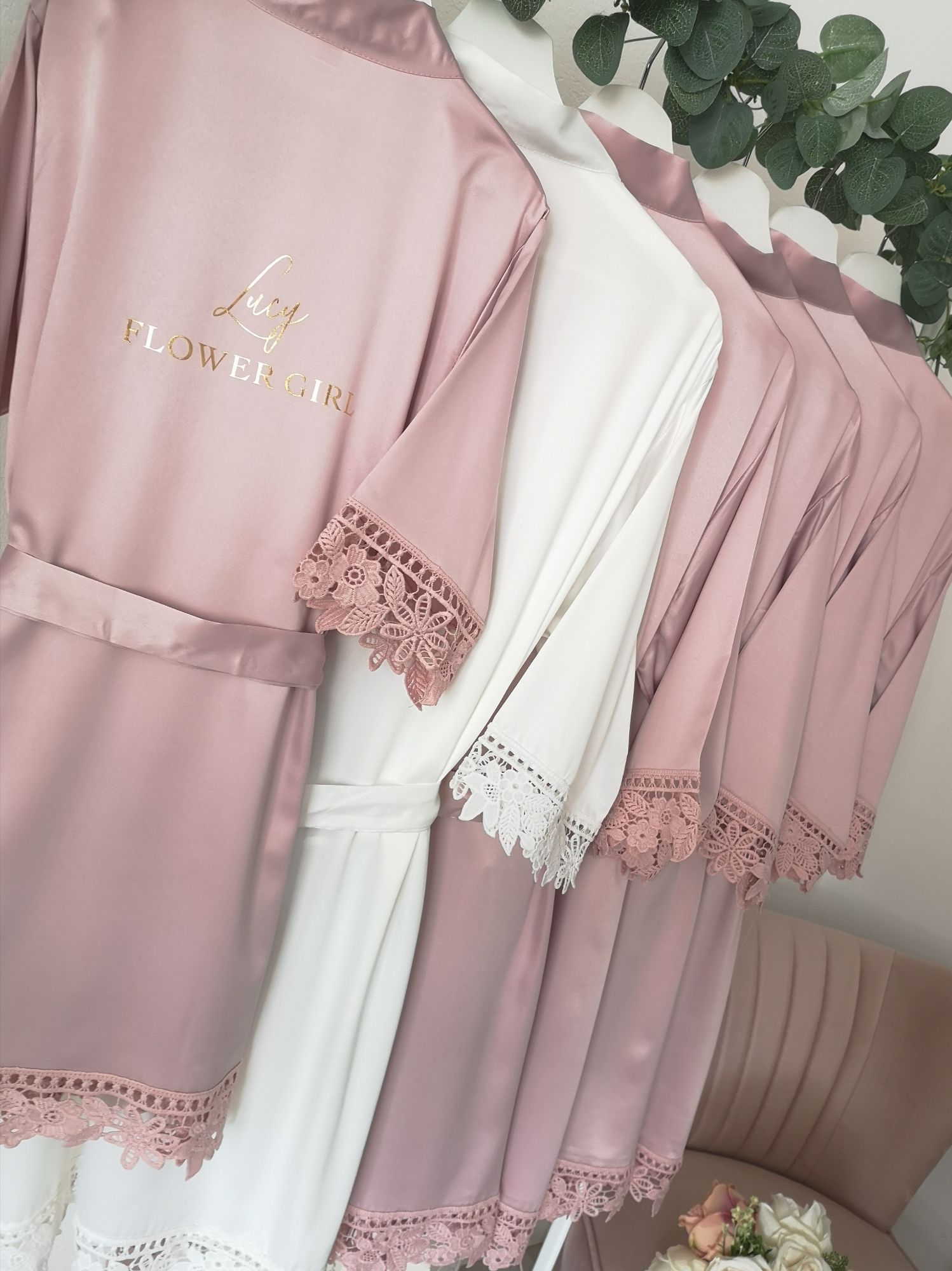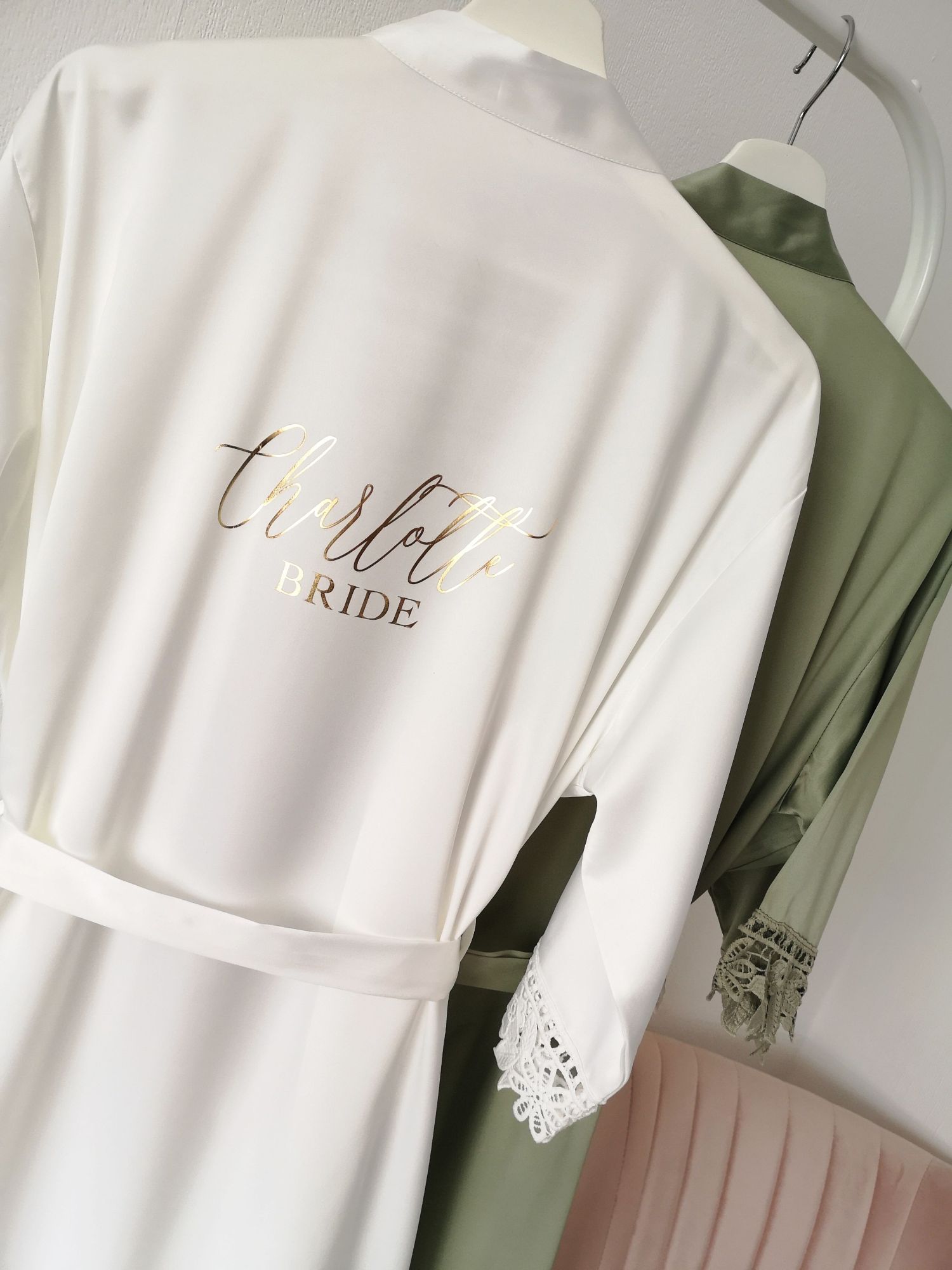 Our bridal robes are available in three designs and in 13 different colours. Adult robes consist of both an inner tie and an outer belt ensuring that the robe fits each individual perfectly. Childrens robes consist of an outer belt only. If you would like any advice on colour selections or combinations please just use the website contact form. I am more than happy to give the best advice I can. Below you can find a close up of each colour.